What Big Mistakes Homeowners Make That Simple Pressure Washing Could Fix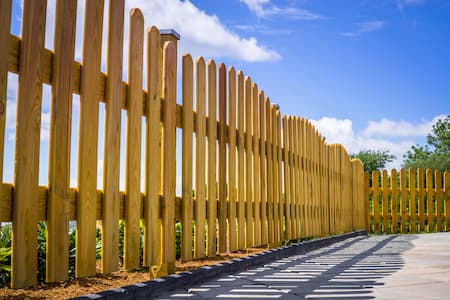 No one is ever really prepared for homeownership, and that's why it can feel a bit overwhelming. There's a lot more to living in a place when it's suddenly you who's responsible for everything from the lawn mowing to dealing with the emergency water heater replacement.
The good news is that owning your own home is rewarding as well as more financially rewarding in the long run. The bad news is that, as previously mentioned, all the chores and decisions fall on your shoulders. Mistakes are going to happen, and hopefully, they'll be learning opportunities.
You should know how much pressure washing can help you in ways you may not even realize. Exterior cleaning should be considered a vital part of your home maintenance routine because it offers more than just a pretty outside.
Don't Miss These Opportunities To Use Pressure Washing To Your Advantage
There's nothing wrong with maximizing curb appeal. Everyone wants the neighbors to be at least a little envious of how gorgeous their exterior looks. However, looks can be deceiving, and even stunning homes can be hiding problems, some of which pressure washing can help with. How can professional power washing improve your exterior condition?
Roofing
Although soft washing is the better technique for cleaning your roof, it's a vital part of routine maintenance. Your roofing system is what protects the rest of your home and the people and property inside from the elements. It's in your best interest to protect your roof at all costs, and cleaning is part of this necessary upkeep. Soft washing removes algae that destroy your roof over time.
Deck Cleaning
While your recreational outdoor living space may not be as important as your roof, the condition is critical. Decking can begin to rot without anyone noticing it. Regular cleaning and sealing can reduce the likelihood of that happening. However, just the act of having the deck cleaned and inspected can be enough to spot red flags that your deck is unsafe and requires repairs before anyone can use it again.
Driveways and Sidewalks
To avoid mistakes like slip-and-fall accidents, it's critical to keep areas with foot traffic clean. The surface of your walkways, patio, or driveway can develop slick algae or mold, making it a safety hazard. Regular pressure washing can eliminate this threat.
Improve your Huntsville home right away by calling the experts at ProWash Exteriors for your pressure washing service. Outstanding service at affordable prices is what we do best.