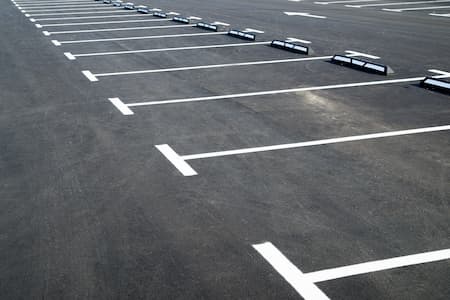 ProWash Exteriors understands the importance of customer retention, and we see the role that parking lot cleaning plays in that. To keep your Huntsville area business afloat, you have to take a good look at the outside.
The details that you're overlooking are likely to be the ones your guests are noticing. In fact, your parking lot is probably what makes the first impression on potential customers - and you don't even realize it.
Let us take care of the pressure washing that you need to help with services like parking lot cleaning. We're here to help you maintain your business, at least the outside, and that helps with attracting people to the inside.
Gross Parking Lot Grime and Gunk Could Scare Your Customers Away
Scheduling regular storefront cleaning and parking lot cleaning are among the best adverts for your business. It shows that you care about your commercial venture and that you take it seriously.
When prospective clients pull into your parking lot, you don't want them to be focused on problems like:
Chewing Gum
Sticky Spilled Soda
Bird Droppings
Weeds Growing in Deep Cracks
Dumpster Sludge Runoff
You could have the most immaculate commercial interior, but no one will see it if they don't make it past your parking area. Plus, a dirty lot attracts more of the same.
If you fail to keep your parking lot clean, people will litter. You'll also find you don't just have the occasional rodent; you'll end up with a pest infestation.
People have never been as concerned about the cleanliness and good health as they are now. Demonstrate that you also care and help ease your prospective guests' minds starting with a clean parking lot.
Think About the Benefits of Parking Lot Cleaning
You can ignore the value of regular professional lot cleaning, but it will hurt your business. To be realistic, think about what this does for your commercial facility - and the resulting revenue:
Improve Curb Appeal
Increase Property Value
Prevent Avoidable Repair Issues
Make a Good First Impression
Keep Conditions Safe
If nothing else, you want to make sure no one slips and falls on your property, including your parking area. Nor do you want to cause possible damage to any cars in your lot.
Keep conditions improved with professional cleaning.
Give ProWash Exteriors a call today and schedule your professional parking lot cleaning as an essential part of maintenance for your Huntsville business.
---