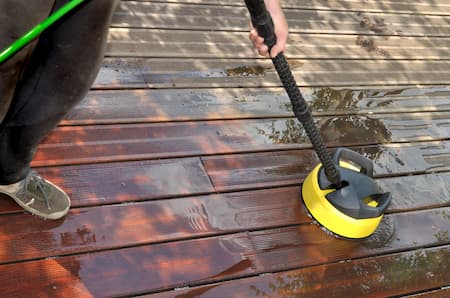 ProWash Exteriors is proud of the reputation that we have as pressure washing professionals and industry specialists. In addition to high-quality cleaning, we're also renowned for our professional feedback and answers.
Do You Work With Commercial Clients?
Our team is dedicated to providing clients with excellent service, including commercial pressure washing. Our frequently requested commercial services include building washing, graffiti removal, and parking lot cleaning, just to name a few.
Is It Safe For My Kids Or Pets To Play Outside After You Finish With Pressure Washing?
Once the exterior cleaning service we offer is completed, it's perfectly safe for any household member to return outside, including your fur babies. The detergents we use for the soft washing process are Eco-friendly, which means it's safe for the planet and your family.
I Have Old, Set In Stains. Does Your Service Clean Those Up?
At ProWash Exteriors, we're proud to be a preferred power washing company, offering safe but effective cleaning solutions. We can even tackle set-in stains with a high success rate. In the rare instances, we're unable to remove a stain entirely, our exterior cleaning is so adequate that you'll hardly even notice any remaining blemishes.
What's The Difference Between Your Services And Me Just Buying A DIY Pressure Washer?
It's confusing for consumers who wonder why they can't use the DIY method to do pressure washing. For one thing, most of the equipment isn't the same grade as what we use, so that the results will be inferior. Not to mention, without proper training and supervised hands-on experience, power washing is potentially dangerous and can lead to injuries or property damage. This is one do-it-yourself job that's better suited for ProWash Exteriors.