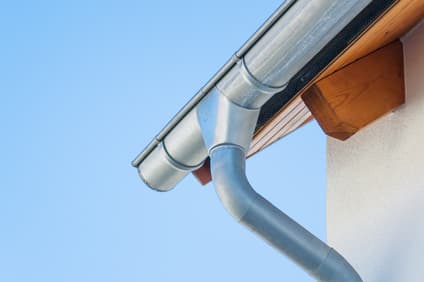 ProWash Exteriors is known for outstanding work, including gutter cleaning for Huntsville property owners. We're verified and established pressure washing specialists, working hard every day to meet and exceed our customers' expectations.
Gutter clean out is a valuable service. This work includes the removal of debris from the interior of the gutters.
We'll also flush the downspouts to ensure everything is flowing. This does not include any type of exterior gutter cleaning service, but we offer that as an additional option, so call now for your free estimate.
Gutter Brightening: Pressure Wash Your Gutters Inside and Out
When you care about how your curb appeal, you can't overlook the value of exterior gutter cleaning and gutter brightening. We're proud to offer specialized services, like gutter brightening. This includes removal of asphaltic staining or fallout that does not usually come off with a standard house wash. Your gutters may never look as good as they did the moment that they were installed - or will they?
Gutter brightening and exterior cleaning can help your old gutter system look as good as new. Plus, this service helps with:
Maximizing the Lifespan
Preventing Structural Damage
Take Care of Regular Maintenance
Avoid Flooding at Foundation and Basement
Increase Property Value
Your home's visual aesthetics can only be as impressive as the weakest link of your curb appeal. Unfortunately, it's often the rundown looking gutters that tarnish the overall appearance of your home.
Our job is to reverse this problem and clean up the look and condition of your gutters. We look forward to helping you get the exterior cleaning level your home needs and that you deserve.
Keep Your Gutters Flowing With Our Professional Cleaning Service
Just as you take good care to make sure that you include a service like a roof cleaning as part of your routine maintenance, don't forget the gutters. Cleaning out your gutters on the inside helps protect them, your roof, your siding, and the foundation of your home.
Clogged gutters aren't just an inconvenient nuisance; they lead to issues like:
Slippery and Hazardous Walkways
Compromised Foundation
Weakened Structural Integrity
Development of Mildew, Mold, Algae, and Rot
Soil Erosion and Flooded Landscaping
We're honored to be a part of helping so many homeowners get the care they need for their home, including cleaning the gutters inside and out. Give ProWash Exteriors a call today to set up a time for gutter cleaning for your Huntsville home.
---