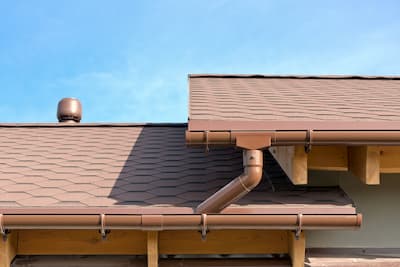 The benefits of regular roof cleaning for your Huntsville home are numerous. It's essential to include this as part of your ongoing maintenance plan and to have reputable pressure washing pros to work with.
Locals here know the value of partnering with ProWash Exteriors for soft washing as part of your exterior cleaning plan. This enables you to have access to safe but effective cleaning for your roof and other more delicate surfaces and materials.
Avoid unnecessary repairs and prolong the lifespan of your rooftop with our expert services. We're a reliable resource for expert roof cleaning.
Why You Need Soft Washing For Your Roof
At ProWash Exteriors, we offer soft washing for the exteriors of residential and commercial properties. This cleaning process uses very low pressure to apply and rinse a proprietary blend of detergents and surfactants to the surfaces being cleaned, without the risk of damage to the area.
It only makes sense to use this technique to clean an area as potentially delicate as your roof, to avoid damages. Our roof-specific cleaning removes the black streaks seen on a lot of shingle roofs.
The appearance of these black streaks is about more than just dirt; it's actually caused by a bacterium known as gloeocapsa magma. Left untreated, it can lead to early replacement of the roof; appropriately treated, it will add an average of 3-5 years of life to the roof.
We'll provide you with the cleaning service that you need to help take the best possible care of your roofing system. Leave the hard but essential work to our pros and keep your home protected.
Cleaning Your Roof Should Come Without Risks
It's vital to use house washing to keep your home looking its best and in tiptop shape. However, roof cleaning isn't included with most house washing jobs, so make sure you schedule this as well.
The reasons that you need soft washing instead of standard pressure washing:
Doesn't cause water intrusion
Won't lead to mold and rot
No tear away shingles
Cleaning solutions kill bacteria at a molecular level
Prevents immediate return of bacteria growth
There are still exterior surfaces that are appropriate for standard power washing techniques, but your roof isn't one of them. Avoid working with any companies that don't bother to use different cleaning methods based on the surface or material that's being cleaned.
Cleaning without the possibility of damages is our primary concern. Call ProWash Exteriors today to schedule your roof cleaning in the Huntsville (bold) area.
---