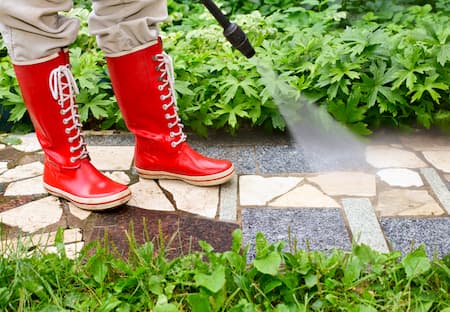 ProWash Exteriors is the business brainchild of industry experts Mike Parks and Trey Johnson. While the company name may be new as a pressure washer option in Huntsville, our crew consists of established and experienced industry experts.
We're the pressure washing pros you want on your side, for safe but effective exterior cleaning. You'd be hard-pressed to find a more dedicated pressure washer in this area and beyond.
What Sets Us Apart From the Rest is What Makes us The Best
We do building washing or house washing because we're a preferred local pressure washer that works with residential and commercial clients. Our equipment is modern, and our knowledge is extensive, making us exterior cleaning problem solvers and not just cleaners.
Depending on the surface you need to be cleaned, we brighten, revitalize, restore, and improve without damaging your property in the process. Let us beautify, protect, and enhance the performance of the outside of your home or business, and all you have to do is call to request pressure washer service from our Huntsville company.