ProWash Exteriors: Harvest's Premier In Pressure Washing Services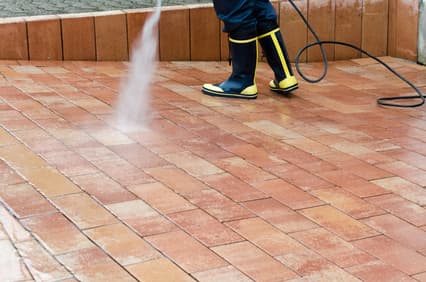 ProWash Exteriors is the team to trust in Harvest when you need pressure washing. We're more than just another option for a power washing company; we're exterior cleaning specialists.
You don't have to take our word for it; you can let us show you. It all begins by calling us for your free estimate, and we'll answer any questions you may have.
We can also show you our previous work for homes and businesses located in Harvest and beyond. From there, we just know you'll feel confident about making the right choice to work with our industry experts.
Roof Cleaning for Better Protection for Your Harvest Home
A roof cleaning job is just like any other exterior cleaning job - unless you're a member of the ProWash Exteriors crew. We acknowledge and respect the need for a distinct difference between pressure washing your driveway and cleaning your rooftop.
In fact, it would be in your best interest to avoid any company around Harvest that sees things differently. Your roofing system has a critical job to perform, so it's essential to keep it cleaned and maintained.
However, the manner in which it's cleaned can make it or break it - literally. Treating your roof with the same care as your concrete surfaces is a surefire way to end up with otherwise avoidable damages.
That's why we offer soft washing for roof cleaning, which helps remove:
Gloeocapsa Magma/Bacteria
Algae
Moss
Tree Limbs
Sap
Your roof is the first line of defense against the elements, so treat it as such. We'll take good care of your roof and the required cleaning so you get the longevity and peak performance you should.
Pressure Washing for Harvest Homes and Businesses
It's good to have one local resource for all the exterior cleaning services that you need. A common misconception property owner have is thinking a general power washing cleans all of your surfaces.
That's not true, and you should be aware of the many service options that you have so you schedule exactly what you need. Some of the services we offer local home and commercial property owners are:
Deck Cleaning
Building Washing
Parking Lot Cleaning
Rust Removal
Gutter Brightening
Your surfaces are different, and they'll require the appropriate cleaning method to get the job done. Using a cookie-cutter formula to treat all materials the same is how you end up with exterior damages.
You don't have to worry about that with ProWash Exteriors. Give our pros a call right now, and let's arrange for the pressure washing you need for your Harvest home or facility.