Using Pressure Washing To Prepare Your Home For Fall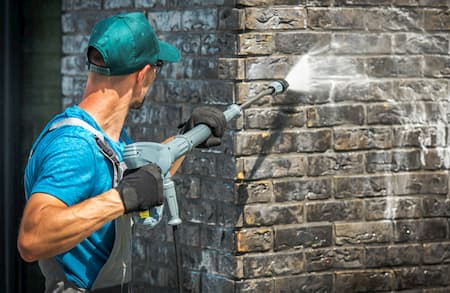 As a diligent homeowner, you want to be sure that you're taking the proper steps to prepare for the next season. When you think fall, you think about raking leaves, but there's more to it.
You can use pressure washing to help successfully take care of exterior cleaning tasks that help get your home ready for fall and winter. More accurately, you can hire a power washing company to do the work; you just have to know which tasks should be done as summer comes to a close.
Getting Your Home's Exterior Prepped for Autumn
It's great to get to enjoy the summer weather, as long as you make it a point to prepare your home for when the colder weather moves in. Use pressure washing to your advantage for cleaning the outside of your home and getting things ready as the season changes.
Some useful tasks to add to your to-do list that requires exterior cleaning services:
One of the most common mistakes homeowners make is neglecting their outdoor living space. By failing to clean it as the summer ends appropriately, you can end up causing damage. Deck cleaning removes more than dirt, and by eradicating mildew, mold, and algae before you close the deck for the winter, you can prevent warping, rotting, and other common problems.
Gutter Cleaning & Brightening
It's common knowledge, and usually part of the routine, to clean out your gutters as leaves begin to fall. However, this is the prime opportunity to clean the outside of your gutters, as well. Let your power washing team use safe but effective methods to clean the inside and outside of your gutters.
While you're at it, use the same cleaning and wood brightening process for your fence that you do for your deck. Regular fence cleaning helps keep it in good shape and prevents the need for repairs or replacement too frequently.
Having your roof cleaned by professional power washers is something that should be done twice a year, especially if your roofing system is older. Fall is the perfect time to schedule this service. Get your first line of defense against the elements ready for winter weather.
Hiring the Right Pros
By now, you realize how essential exterior cleaning is for fall preparation. Now, you just have to choose the best company around for power washing.
Locals here know to trust ProWash Exteriors to get the job done. We go above and beyond, so call us today to schedule your pressure washing in Huntsville.