Top 3 Benefits of Wood Brightening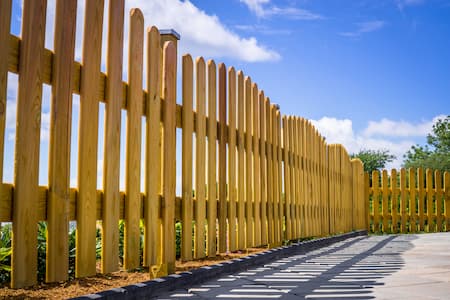 Are you ready to restore the appearance of your deck? There's nothing quite as rewarding as the moment your new outdoor living space is completed, and you get to enjoy it.
Unfortunately, over time, that deck starts to look rundown, and you stop enjoying this space as much. Continued neglect takes a toll on wood and can cause your deck to be unusable.
Before you know it, summer has passed, and you and your family didn't use the deck once, due to splintering, warping, or slick spots caused by algae. Staying current with deck maintenance is the best way to keep your outdoor living space always ready for use.
Improving and Restoring Your Deck With Wood Brightening
Wood brightening is a useful service to include as part of your deck staining preparation. If you're planning on staining or restoring your outdoor living space, fence cleaning and wood brightening should be part of the process.
It can do these 3 things for the wood:
Wood brightening helps neutralize any remnants of stain, paint, stain stripper, or cleaned that's still stuck to the wood. The idea is to have a clean slate before reapplying stain or paint to the wood surface.
The process of brightening the wood is how you get it back to its natural state, or as close as possible. You're getting the deck restored to a bare and clean stage, in order to seal and stain it again.
Part of the process of restoring wood to a natural state is to open the pores up. This helps fully cleanse out the pores, but also makes it possible to get new stain in these pores for a full topcoat of stain and seal.
Let the Industry Specialists Help You
At ProWash Exteriors, we're more than just a company to bring in for pressure washing. We're exterior cleaning specialists, which includes offering services like wood brightening.
This is a specialty service, and it's widely requested because it will knock years of aging off of old wood decks and fences. It's something we recommend when customers are planning to seal or stain the wood after cleaning.
This service is offered as an add on in conjunction with our standard deck or fence cleaning. We want to do more than clean your deck - we want to restore it completely. When we're done, your deck will look and function like the day you had it installed.
Please call us if you'd like to revitalize your deck and make it user-friendly again. Contact us for wood brightening in Huntsville.