How Parking Lot Cleaning Helps Your Business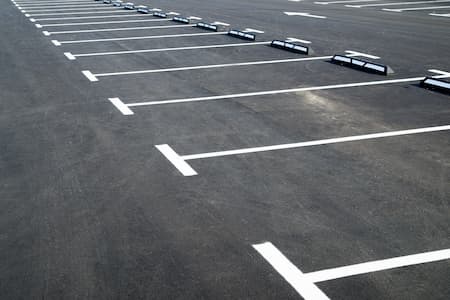 It seems as though you've thought of and covered everything to take care of your business, including scheduling regular professional pressure washing. So why does your parking lot look the way it does?
That's right, even the place where your clients park their vehicles makes a difference. If you're not already on a routine maintenance plan that includes parking lot cleaning, you're only doing yourself and your business a disservice.
All of your business needs to make a strong first impression; the exterior especially is the first area your prospective customers see. What kind of message are you sending to visitors, without even realizing it?
Benefits of Scheduling Professional Parking Lot Cleaning
A parking lot is just a place to park cars, right? Wrong.
Your first mistake as an entrepreneur is missing out on an opportunity to realize the outside of your business is just as important as the inside. In some ways, it may be more crucial because it makes the first impression.
A poor initial impression could send prospects running in the other direction and straight into your competition's front doors. If you haven't already hired a power washing company to keep your lot clean, here are some of the benefits that you're missing out on:
By keeping your parking area clean, it will be easier to maintain altogether. You'll be able to keep it cleaner as well as monitor for possible repair needs.
Sweeping is a great service to have; it removes trash and helps make a good first impression. However, sweeping is how you get rid of the empty soda cans and coffee cups, but not the sticky spilled cola and coffee that's left behind.
What lurks in the darkness you won't notice until it's a rampant problem? Rats, ants, and other rodents or pests are attracted to the mess left from litterbugs or overflowing from the dumpster. It's nothing that professional pressure washing can't eradicate.
It's also important to note that dirty lots attract more of the same behavior. However, if someone pulls in and sees a clean area, they're less likely to litter or spit out their gum for someone else to step in.
Getting Professional Help
Take good care of your business by hiring ProWash Exteriors for power washing services. As local business owners, we understand the value of making a positive impression.
We want to help you win over more clients and generate more revenue. Give our team a call right now and schedule parking lot cleaning for your Huntsville based business.